The '70s were all about change, revolution, and love, and the most popular names from the decade are no exception. Want to name your baby girl something tough but sweet? Want her to have a name that brings "flower power" to mind, or a name that conjures images of simpler times? Look no further than the '70s!
From iconic fictional characters to famous movie stars, these names, according to the Social Security Administration, will be remembered as the grooviest of the '70s. Some haven't waned all that much in popularity, but others? Well, they're simply a product of their revolutionary, flower-power, far-out time.
Breakfast at Tiffany's/Paramount Pictures
Tonya Harding
Frank Barratt/Keystone/Getty Images
McKeown/Daily Express/Hulton Archive/Getty Images
The Empire Strikes Back/Lucasfim Ltd./20th Century Fox
Jamie Hodgson/Getty Images
Gilligan's Island/CBS
Chris Ware/Keystone Features/Hulton Archive/Getty Images
Married…with Children/Fox
Kelly Ripa/Twitter
Dynasty/ABC
Scarface/Universal Pictures
Love Story/Paramount Pictures
Three Men and a Baby/Buena Vista Pictures
Wikimedia Commons
Paul Burnett / The New York Times
Coco's Caravan
Barry King / WireImage
@kimkardashian / Instagram
Bright/Kauffman/Crane Productions
Wilson Webb / Sony Pictures Entertainment
Castle Rock Entertainment
20th Century Fox
Gary Miller / Getty Images
Automatik Entertainment Exhibit
New World Pictures
Mommy Shorts
Lea Bradovich
Jeff Franklin Productions
Buena Vista Images / Getty Images
Dualstar Entertainment Group
Mommy Shorts
Express Newspapers / Getty Images
Karz Entertainment
Sam Salt / Flickr
H. Armstrong Roberts/ClassicStock/Getty Images
Jenette Ashe / Flickr
Hulton Archive/Getty Images
George Marks/Retrofile/Getty Image
Wikimedia Commons
I Love Lucy / CBS
Wikimedia Commons
Wikimedia Commons
Wikimedia Commons
alexsc23 / Reddit
BiblioArchives / Flickr
Wikimedia Commons
A Band Apart
gliggett / Reddit
20th Century Fox
Shelby Denison / Twitter
HDCYT / YouTube
Warner Premiere
Warner Bros.
Canal+
Wikimedia Commons
LucasFilm
Premiere Hip Hop
David Tesinsky
YouTube / NOWNESS
Alfred Haber
Flickr / Heath Cajandig
Flickr / HIADA
Flickr / Andrea Hale
Flickr / Mattias Hallberg
YouTube / NOWNESS
Instagram / johnny_daigo
Flickr / Andrea Hale
YouTube / NOWNESS
Flickr / Andrea Hale
Flickr / Olivier Lejade
Flickr / Dave Golden Photography
YouTube / NOWNESS
Las Vegas Review-Journal / Benjamin Hager
Wired / Tod Seelie
Daily Mail / Todd Seelie
Food and Wine
Daily Mail / Todd Seelie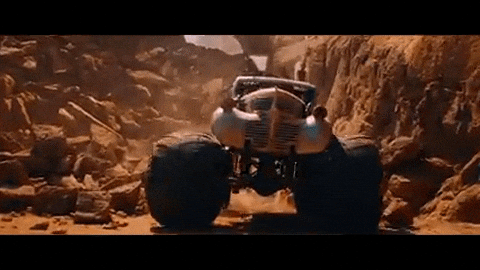 Nerdist
Flickr / hytam2
Wired / Todd Seelie
Wanderlust and Pie
Wired / Todd Seelie
AFP
Red Bull / Jim Krantz
Daily Mail / Todd Seelie
LA Weekly
Todd Seelie
Las Vegas Review-Journal / Benjamin Hager
Daily Mail / Todd Seelie