Everything goes in and out of style. Whether we're talking about the cut of jeans or the shape of eyebrows (feeling very sorry for the poor souls who over-plucked their brows in the '90s), fads and trends come when we want them, and go when we've had enough. This natural cycle goes for names as well.
Maybe you come from the era that saw constant recycling of the names Karen, Susan, and Donna. Or perhaps you come from the later breed that reused Madison, Sarah, and Chloe. Each decade has its obvious trendy names, and the '80s were no different. But can you guess which is number one?
Wikimedia Commons
Paul Burnett / The New York Times
Coco's Caravan
Barry King / WireImage
@kimkardashian / Instagram
Bright/Kauffman/Crane Productions
Wilson Webb / Sony Pictures Entertainment
Castle Rock Entertainment
20th Century Fox
Gary Miller / Getty Images
Automatik Entertainment Exhibit
New World Pictures
Mommy Shorts
Lea Bradovich
Jeff Franklin Productions
Buena Vista Images / Getty Images
Dualstar Entertainment Group
Mommy Shorts
Express Newspapers / Getty Images
Karz Entertainment
Sam Salt / Flickr
H. Armstrong Roberts/ClassicStock/Getty Images
Jenette Ashe / Flickr
Hulton Archive/Getty Images
George Marks/Retrofile/Getty Image
Wikimedia Commons
I Love Lucy / CBS
Wikimedia Commons
Wikimedia Commons
Wikimedia Commons
alexsc23 / Reddit
BiblioArchives / Flickr
Wikimedia Commons
A Band Apart
gliggett / Reddit
20th Century Fox
Shelby Denison / Twitter
HDCYT / YouTube
Warner Premiere
Warner Bros.
Canal+
Wikimedia Commons
LucasFilm
Premiere Hip Hop
David Tesinsky
YouTube / NOWNESS
Alfred Haber
Flickr / Heath Cajandig
Flickr / HIADA
Flickr / Andrea Hale
Flickr / Mattias Hallberg
YouTube / NOWNESS
Instagram / johnny_daigo
Flickr / Andrea Hale
YouTube / NOWNESS
Flickr / Andrea Hale
Flickr / Olivier Lejade
Flickr / Dave Golden Photography
YouTube / NOWNESS
Las Vegas Review-Journal / Benjamin Hager
Wired / Tod Seelie
Daily Mail / Todd Seelie
Food and Wine
Daily Mail / Todd Seelie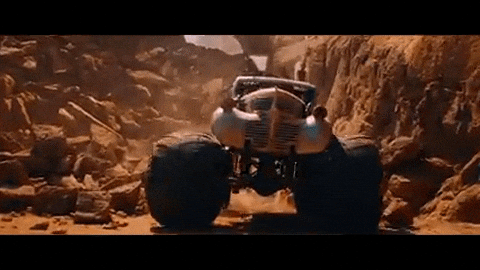 Nerdist
Flickr / hytam2
Wired / Todd Seelie
Wanderlust and Pie
Wired / Todd Seelie
AFP
Red Bull / Jim Krantz
Daily Mail / Todd Seelie
LA Weekly
Todd Seelie
Las Vegas Review-Journal / Benjamin Hager
Daily Mail / Todd Seelie